When people look back at the year 2016, a lot of them won't want to remember much.  They won't be daintily raising a thin-stemmed crystal glass  to the delicate vocal stylings of Auld Lang Syne, they'll be mainlining champagne like they're a Real Housewife backstage at the reunion show who knows she's going to have to go out and talk about her divorce, her plastic surgery and the rumors swirling about her new man.  They won't be looking for a handsome make-out partner to grind up on to the 8th Pitbull song of the night, so much as they will be looking for someone to put into some kind of as-yet-invented wrestling move and pin to the stitched together carpet squares of midnight until this whole "2016 thing" is over.
Sure, some people will be able to fill their glass to that coveted "half full" line and have a few drinks to enjoy — especially if they, like me, have had a really great year from a micro perspective, which helps to soften the blow of that right hook if you start looking macro — but if social media is any indication, this year been a little rough.
But before you go full Baz-Luhrman-Romeo and find yourself moodily smoking a cig and writing dope poetry in an even doper Hawaiian shirt down on the beach,
let's remember: there were some good things that happened in 2016.
Sports!  Sports happened.  And thank God they did.
For the past 365 days, sports were the black censor bars blocking out the gratuitous, Anthony-Weiner-style dick-pic of 2016.  It was there just enough to keep all the nastiness from flopping out directly into our view.  Sure, it didn't fully stop us from gaggingly drinking in a lot of what happened, but it did shield us a little bit.  Instead of having our corneas fully incinerated by what may have been behind those blissfully opaque lines, we merely dry-heaved hard enough to see those flecks that look like static from a TV in the early '90s when static existed.
For every miserable story that we inundated ourselves with this year, and make no mistake: we could have fully self-immolated 140-characters at a time, there was sports, being that plucky, never-say-die friend in the Rom-Com who throws back the dark shades and rousts the hung-over body of their dumped BFF to force them to "get out there" one more time.
For every "Cleveland, this is for me!"
There was a "Cleveland, this is for you!"
And for every Chicago institution being sadly taken away from us: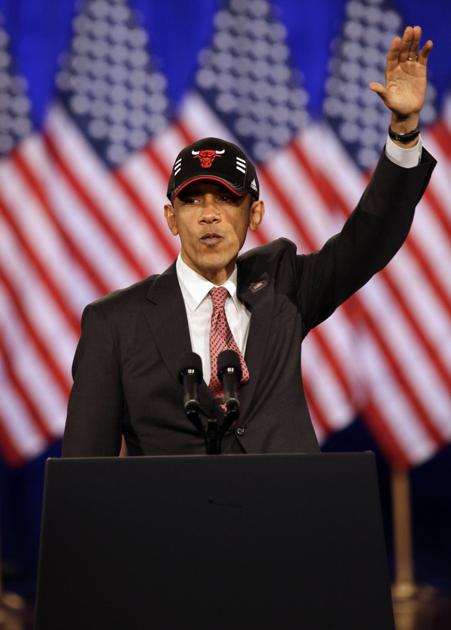 There was a new Chicago rising: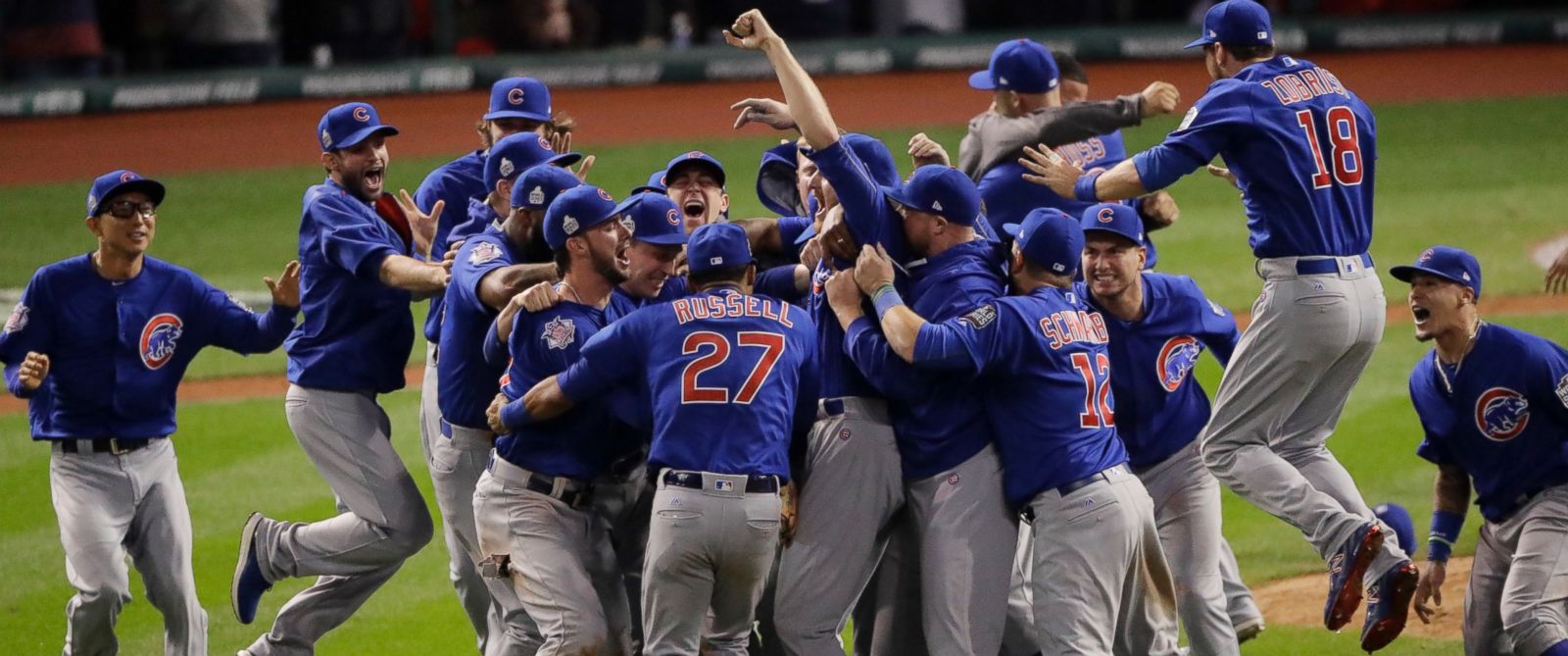 Were these brief, momentary, respites a cure?  Maybe not.  But they were pretty good pain killers.  And, since we're talking about 2016 here, those would be the non-opioid kind.
We lost sports icons.  Goliaths.  Behemoths.
We said farewell to Muhammad Ali, the mythic man who would've laughed at our collective inability to take the body blows of this era and keep moving forward like he did in his time in the spotlight; the defiant badass who spoke like prose and punched like poetry.
Craig Sager turned his microphone off for the final time.  The man in loud suits, fighting a quiet battle, who was living proof that you can be exactly the kind of person you want to be if you put in the work and if you treat people the right way.  Sager was a comet in every way.  Bright.  Eye-catching.  Pulling anyone who got close enough along for a ride in his gravitational pull.
These men will be missed, remembered, and my how they will shine, refracted in the tears in our eyes.
Sports, as in life, is not immune to loss.  And, for those of us who live and breathe sports, it is often times good to be reminded that we're lucky to be living and breathing.  And just how damn lucky were we to be doing both of those in a year this rich in sports memories?
How fortunate were we to witness Kobe Bryant going out with a mind-boggling, perfectly Hollywood, burn-the-world-down 61-point final game that reminded me of the suicide charge in The Last Samurai?
How #blessed were we to watch Simone Biles propel herself so high into the Rio de Janeiro air that the ghost of Isaac Newton was sent scrambling to his quill and ink to add an asterisk to his Laws of Gravity and to see Katie Ledecky torpedo through the water so flawlessly that she made all the other Olympic athletes look like an extra in a crowded beach-panic scene in Jaws?
How do you quantify what LeBron James and the Cavaliers did in the NBA finals and what that meant for the city of Cleveland, or what the Warriors did during the regular season of the NBA in the first half of 2016, or the absolute NBA Jam cheat code that is Russell Westbrook in the second?
In an age where pop culture, film, and TV has skewed so far towards "brooding" and "atmospheric" that they are legitimately making what looks like a noir about Archie and Jughead for the CW, sports has been the desperate moment of levity we need.
Instead of a grimacing Ben Affleck having a square-jawed showdown in the pouring rain, we had Affleck going full Boston Bro in a rocket-fueled F-bomb shoutout to Tom Brady and we had a nude Brady trying not to let people talk about those balls being deflated.
Instead of a, like, so-method, Jared Leto interpretation on The Joker, we had Jim Harbaugh inadvertently outdoing Leto at his own game: roaming the sidelines and hitting the recruiting trail like an unhinged, deranged madman.
It was stunning and serious and almost always unexpected, with none other than JR Smith (*Author's note: soon to become known as ShirtlessJR Smith) giving us one of the more poignant moments of the year.
https://www.youtube.com/watch?v=2roFfhMCX7M
I wrote this in June, after the Orlando Nightclub shooting and a few other abysmally, soul-searingly sad things had occurred.  I hate self-plagiarism, but I find that it still applies now, nearly 6 months later.
So let's fire up the TV and go full on Piano Man: forget about life for a while.  Let's care a little too much about stuff that matters very little in the scheme of things.  Let's crank out stupid memes of Michael Jordan's crying face that make us belly laugh or shake our heads and let's debate about stuff that only "matters" with quotation marks.
Sports in 2016 were whatever we needed them to be and regardless of what that was to you, I think we can all agree we needed sports this year, just as much as it needed us.
FIN