South Region Coaches
(1) North Carolina's Roy Williams Looks Like:
The vaguely pervy Grandfather that you just caught checking out your girlfriend, who then gives you a wink and a nod.
(16) Texas Southern's Mike Davis Looks Like:
Your next door neighbor who just caught your dog pooping in his yard and is not happy about it, because he's given you 3 warnings already.
---
(2) Kentucky's John Calipari Looks Like:
The Mummy with hair gel. And hair. But mostly: hair gel.
(15) Northern Kentucky's John Brannen Looks Like:
A dude your mother went on a blind date with back in 1992.
---
(3) UCLA's Coach Looks Like:
LaVar Ball. A lot like LaVar Ball. Wait…that is LaVar Ball. What's that you're saying? He's now the coach of UCLA? Well, who's your source on that? LaVar Ball is your source? Okay. Then that sounds totally legit.
(14) Kent State's Rob Senderoff Looks Like:
A human battering ram.
---
(4) Butler's Chris Holtmann Looks Like: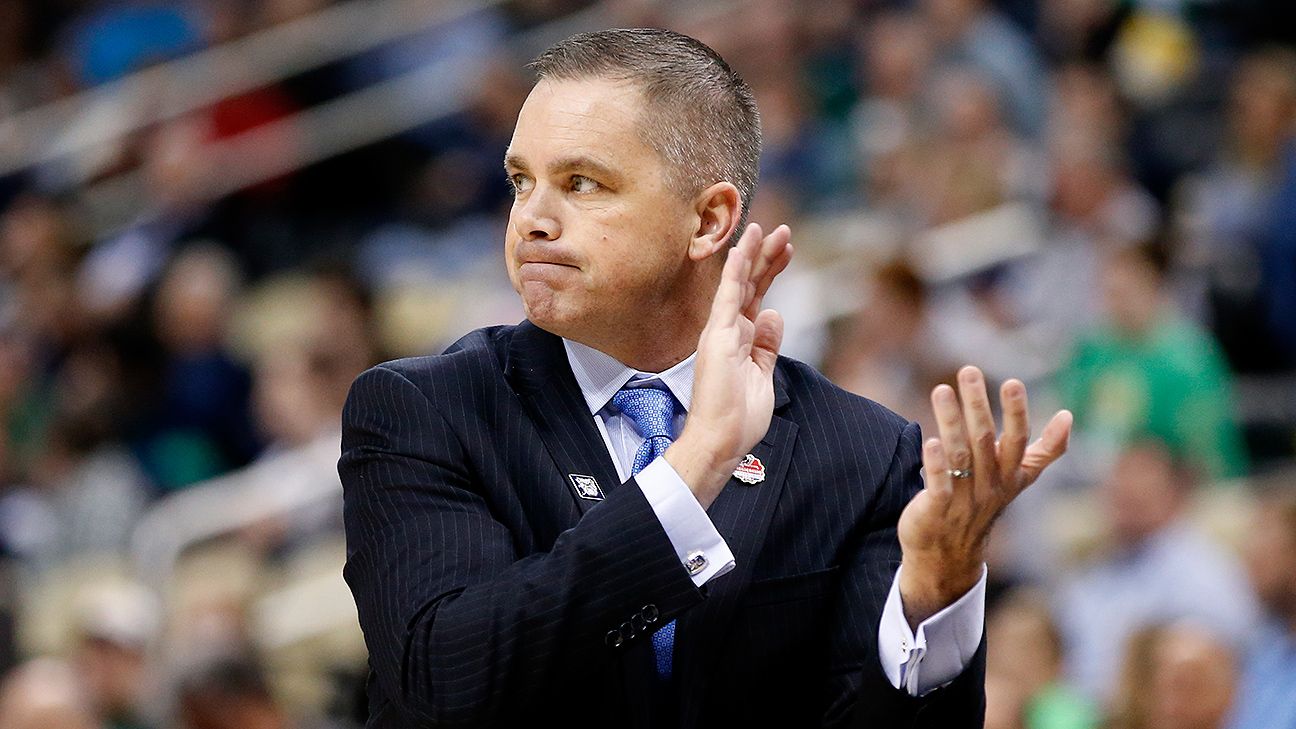 The guy at the bachelor party who definitely orders strippers against your fiancee's explicit instructions not to.
(13) Winthrop's Pat Kelsey Looks Like:
A frat-boy bully from a movie about life in college that hit theaters in 2005.
---
(5) Minnesota's Richard Pitino
Like he's Ryan Gosling and he just made a heartwarming, racially forward-thinking gesture by benching himself in front of Coach Denzel Washington so that the better player could get in the game.
(12) Middle Tennessee State's Kermit Davis Looks Like:
Store-brand Bill Murray. Like the "Mountain Drop" pop from the grocery store that's supposed to be Mountain Dew but just can't quite cut it.
---
(6) Cincinnati's Mick Cronin Looks Like:
A human emoji face.
(11) Kansas State's Bruce Weber Looks Like:
The powerful, philandering bad boy business mogul — usually named something ridiculous like "Drake Dakota" on your nana's soap opera that she totally, creepily, has the hots for.
---
(7) Dayton's Archie Miller Looks Like
A dude who still sings in an all-male acapella group with some ridiculous pun for a name like, "Tenors and Bass-Ketball".
(10) Wichita State's Gregg Marshall Looks Like:
A Full-body thumb that has eyes, glasses and a little bit of hair.
---
(8) Arkansas' Mike Anderson Looks Like:
A guy who says "Butt-whupping" a lot.
(9) Seton Hall's Kevin Willard Looks Like:
A dude that would be on Scott Van Pelt's Sportscenter and would inevitably make a terrible joke about them both being bald.