We're all about to be watching a whole lot basketball soon. And, for most of us, that means we'll be seeing a whole lot of players we've never seen and coaches we've never heard of. Sure, there will be a few big names that we'll all recognize while they're verbally flagellating referees but a lot of them we'll find ourselves saying "Man, that guy looks just like_____________" and we'll insert in our own mad-lib worthy doppelgangers for these highly paid motivators of young men. Just in case you're scrambling to figure out who or what that coach looks like, I've gone ahead and compiled a comprehensive list of the people and/or things the coaches for the NCAA Qualifiers look like. Some are dead ringers. Others. . .well, just take a look.
(Author's note:
East Region Coaches
(1) Villanova's Jay Wright Looks Like:

The politician in every Batman movie that ends up being totally corrupt and in bed with the mob.
(16) Mount Saint Mary's Jamion Christian Looks Like:
He should be announcing the games on CBS, not coaching. Because he is definitely actually Clark Kellogg.
---
(2) Duke's Mike Krzyzewski Looks Like: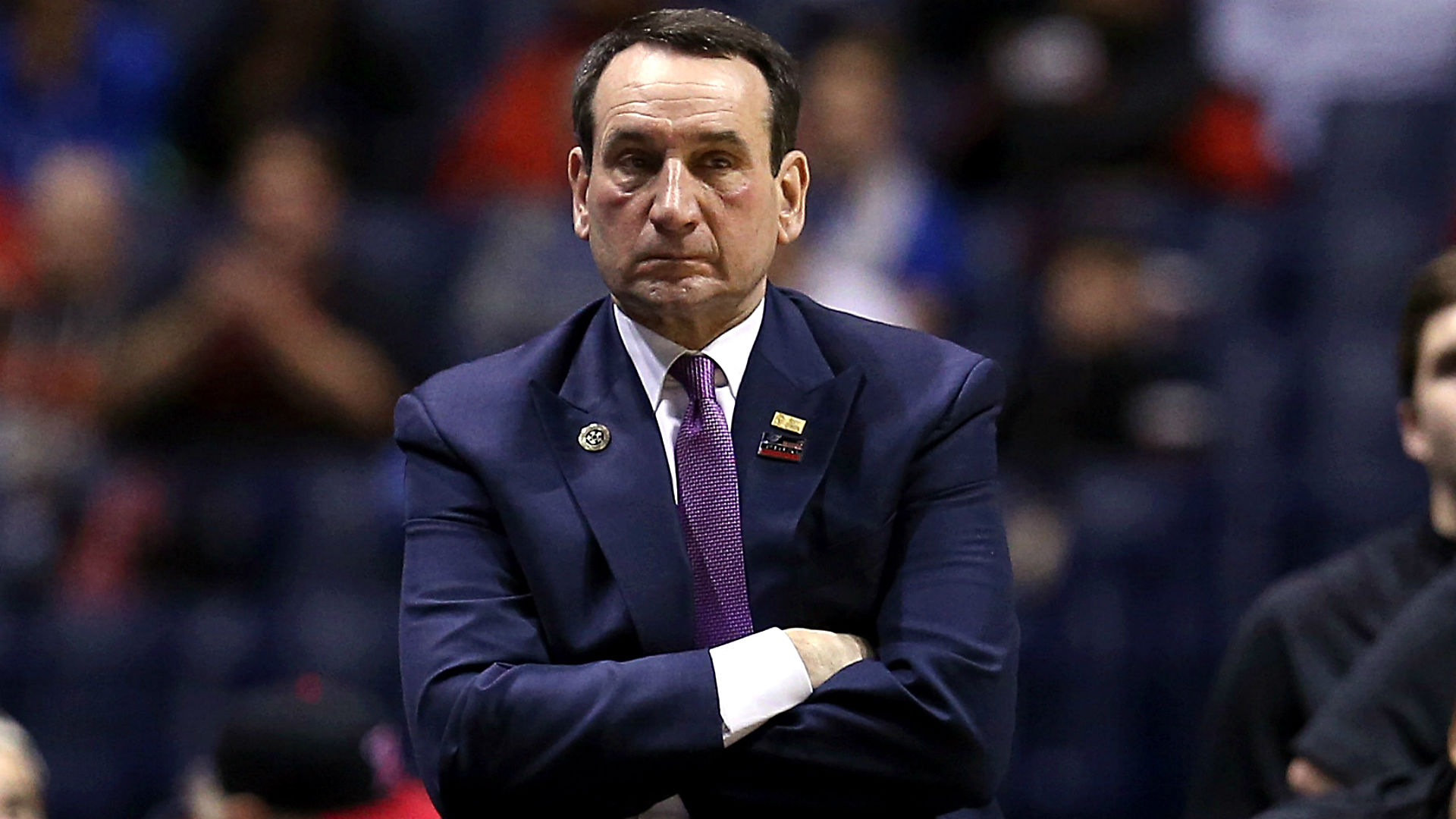 A dude that hasn't taken a dump since Obama's first term in office.
(15) Troy's Phil Cunningham Looks Like:
That old guy that shows up at the pickup basketball game wearing cotton shorts and calf-high white socks, but can still kind of ball and ends up trying to post you up every time down the court.
---
(3) Baylor's Scott Drew Looks Like:
The guy at the office who misses 3 days due to an unfortunate scalp chemical burn when he attempts an at-home hair growth product he bought online from a country in Asia that you can't pronounce or spell.
(14) New Mexico State's Paul Weir Looks Like:
The young cop who just got promoted to Homicide but isn't quite ready to deal with the mean streets or deal with his grizzled partner who keeps tellin Weir that he doesn't have time for his fresh-faced optimism.
---
(4) Florida's Mike White Looks Like:
One of the dude's who is always trying to kill Jason Bourne.
(13) East Tennessee State's Steve Forbes Looks Like:
The guy at your local Credit Union that hooked you up with a 3.35% 35-year fixed rate mortgage.
---
(5) Virginia's Tony Bennett Looks Like:

Weirdly enough? Kind of like Jean Claude Van Damme. And, I guess you could say that he has Virginia dancing again in March, right? Right?!?!
(12) UNC-Wilmington's Kevin Keatts Looks Like:
Your middle school principal who claps all the time, for some weird reason, when he's being overly focused and cheerful at 7:45 AM and RLATIS (*Author's note: Really Loves Acronyms To Inspire Students).
---
(6) Southern Methodist's Tim Jankovich Looks Like:
The "other guy" in all the photos with Larry Brown.
(11) USC's Andy Enfield Looks Like:
The serial killer from a made for TV movie that your wife is watching on a Sunday afternoon on the Lifetime Movie Network while you fold laundry. And you're totally not watching it or anythi– COME ON JANET, YOU CAN'T GO INTO THAT PARKING GARAGE ALONE!!!
---
(7) South Carolina's Frank Martin Looks Like:
The guy MTV would pay to hire the idiots from Jersey Shore as his summer employees and then he would spend an entire episode hoarsely yelling at "The Situation" for being late and making the whole boutique smell like Axe and Vegas Bombs.
(10) Marquette's Steve Wojciechowski looks like
A guy that got friend-zoned and immediately eliminated on the first night of The Bachelorette back in 2004.
---
(8) Virginia Tech's Buzz Williams Looks Like:
The psycho from M. Night Shyamalan's horror movie Split if one of the bad guys' multiple personalities really liked those fried-chicken-shell tacos from Taco Bell that just came out.
(9) Wisconsin's Greg Gard Looks Like:
Sean Spicer. So, when he has a press conference and tells everyone that the Badgers are actually the #1 overall seed, have had 2 million fans attend their home basketball games this season alone, and that the Badgers' game against Virginia Tech will get the best ratings. Yuuge ratings.
Click on the Next Page Below For the West, Region Coaches