Well, the dog days of the baseball season have arrived. Football season is in sight, kids are back in school, and Don Henley's voice haunts our every move. Most importantly (for me, anyways), we are finally in baseball's home stretch. I know that a lot of people think the MLB season is too long. 162 is a lot of games. So I've decided to break it down, and write a cheat-sheet for each division as the playoffs loom. Whether you are going to start watching today, October 1st, or Game 1 of the World Series, this is the stuff you have to know. You can see me jinx the Red Sox here and cover the AL Central here. Today: The AL West.
Standings
Houston Astros (85-53)
Los Angeles Angels (72-67, 13.5 GB)
Texas Rangers (69-68, 15.5 GB)
Seattle Mariners (69-70, 16.5 GB)
Oakland Athletics (58-80, 27 GB)
AL West MVP: Jose Altuve, 2B, Houston Astros
AL West Cy Young: Dallas Keuchel, LHP, Houston Astros
This Year In Headlines
Money, Money, Moneyball: Poor Oakland. Since 2000, Oakland has come close to tasting victory, but never quite gotten there. The Jeter Flip. Blowing a 2003 lead to the Red Sox. The 2014 Wild Card Game collapse. Though GM Billy Beane championed "moneyball" his A's have never been able to successfully follow the formula to a title. They were always going to be terrible this season, and traded away Sonny Gray and Yonder Alonso at the deadline to seal the deal. In Oakland, fans were hoping that at least young arms Sean Manaea and Jharel Cotton would prove something in a lost season, but so far it doesn't look like they have the next Zito-Hudson-Mulder on their hands. Oakland's young hitters have shown some pop lately, but it's hard to find any silver lining in this season.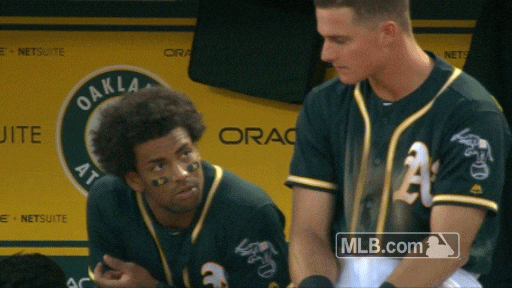 Starters In Seattle: The Mariners have seemingly been trying to make the leap for as long as I've been watching baseball. This season, it looked like they had a shot. And then their starting rotation succumbed to a war of attrition. The Mariners have had to start 16 different pitchers this season, and have only gotten 13 (mediocre) starts from Hernandez. Seattle's top qualified ERA pitcher is Ariel Miranda, and he currently has a 4.62 ERA. Even wins-leader James Paxton (12-3) is now on the DL! Luckily, any lineup featuring Robinson Cano, Nelson Cruz, and Kyle Seager can pack some punch. Seattle added Yonder Alonso at the deadline for good measure, and is reportedly trying to poach Ervin Santana from Minnesota. September could be a long month for Seattle if they can't get their rotation healthy, but maybe the baseball gods will finally bless the rains up in Washington.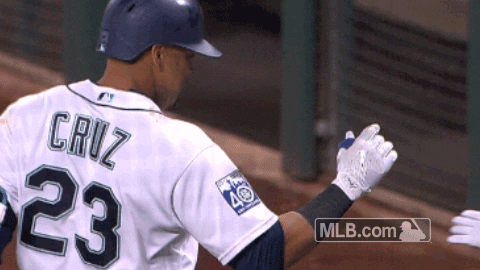 Messing With Texas: Though the Rangers are still in the thick of the AL Wild Card race, and despite being tied for the league lead in home runs, it hasn't been smooth sailing in Arlington this season. Yu Darvish and Jonathan Lucroy, two key cogs to the Ranger machine, are both now wearing different uniforms. One-time top prospect Jurickson Profar is sitting in Triple-A hoping for a trade. Mike Napoli (.197), Joey Gallo (.205), and Roughned Odor (.215) are all hovering around the Mendoza Line. The ageless Adrian Beltre is hitting like he always does, and Elvis Andrus has picked up some of the slack in the lineup, but the Rangers don't look like they'll be a particularly scary team down the stretch.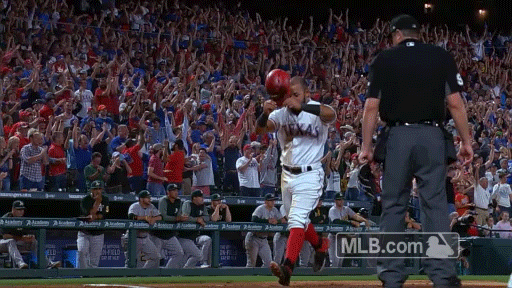 Gone Fishing In LA: Mike Trout is the best player in baseball. Period. Don't @ me. He arguably should have six MVP trophies at this point in his career, and he will go down as an all-time great if he can stay healthy. However, the Angels have made the playoffs exactly once in his illustrious early career. In the wide open AL playoff field, this year could finally be appearance number two. Trout is slashing .327/.457/.667 on the season, and has tacked on 27 dingers in his injury-shortened campaign. Typically, critics hold the Angles lack of success against him. As fate would have it, they don't have that excuse this season, but Trout likely won't play enough games to justify an MVP trophy. Hopefully, we will get to see Trout build on his legacy in October, because he's a star that deserves to shine on the sport's brightest stage.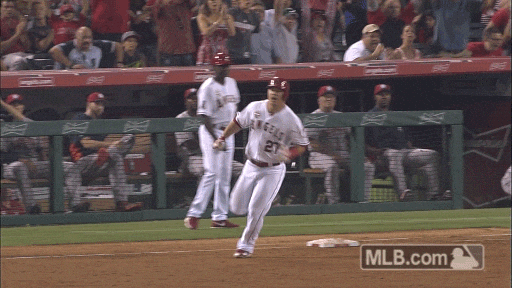 Angel In The Infield: I'd be remiss if I didn't mention the utterly spectacular Andrelton Simmons as part of my Angels/AL West commentary. LA's whiz is far and away the best defensive shortstop in baseball, and deserves mention in discussion for all-time greats. Even if we want to argue over the validity of advanced defensive metrics, Simmons' lead is so big it rends any debate ridiculous. So instead, I'll just leave you with this 11-minute highlight reel.
We Have Liftoff: Houston has been running away with the AL West from the word "Go," and has hit the cover off the ball. As a team, the Astros lead the MLB in virtually every major category. They pace all offenses in batting average (.285), runs (729), home runs (203), on-base percentage (.348), and slugging percentage (.487). Diminutive second baseman Jose Altuve has led the attack with his league-leading .355 average. But Houston's attack goes far beyond its spark-plug, as six other everyday Astros players (including Carlos Correa in an injury-shortened campaign) have hit over .280 on the season. George Springer has mashed 29 home runs out of the LEADOFF spot, and nearly every position in the lineup has flashed some power. Of course, as we've seen in years past, pitching wins championships, and the jury is still out on Houston's arms.
Like seemingly every other team in the division, Houston's pitching staff has dealt with a bevy of injuries this season. Most notably, top pitchers Dallas Keuchel and Lance McCullers have both spent time hurt, and McCullers is still out of action. Luckily for Houston, Keuchel appears to be back in healthy form, and Brad Peacock has been a revelation after starting the year in the pen. Throw in relief ace Chris Devenski, and the Astros look formidable on both sides of the ball. However, their health will be paramount to making a long run in the cold nights of October.
Other possible Astros headlines: "Houston, We Don't Have A Problem" and "Ground Control To Major Bombs."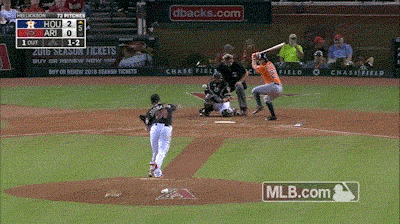 Trader Joes: Just a quick update to this one: both Los Angeles and Houston made big-time trades with Detroit in the last couple days. The Angels acquired outfielder Justin Upton to hopefully be a capable running mate for Mike Trout. The Astros, not to be outdone, picked up Detroit ace Justin Verlander in a shocking deal to bolster their rotation. These teams aren't messing around in their playoff chase.
What It Means: Houston will win the division, and will now focus on getting healthy and locking up home-field advantage. Despite questionable peripherals and middling records, the next three AL West teams are all still hanging in the playoff race. The Angels just pulled into the lead for the second wild card spot, right ahead of the Twins.The Rangers probably have the easiest schedule of the three, but there are a lot of interdivisional games left, culminating in a Mariners-Angels series in the season's final weekend. There are seven teams competing for that second wild card spot, so all three may miss out on the postseason. But until then, it should be a wild, wild west in September.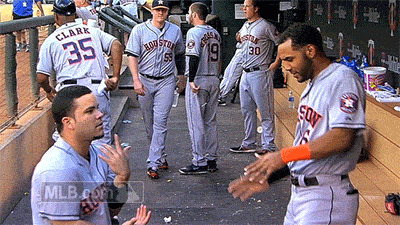 Though all of the talk about Houston baseball is positive, obviously Houston is in tough shape as it battles Hurricane Harvey. Here are some links if you want to donate:
https://www.redcross.org/donate/hurricane-harvey?campname=Harvey&campmedium=aspot
https://www.youcaring.com/victimsofhurricaneharvey-915053
—
Featured Image from Real Sports 101